Recently Co-Founder Catherine, curated a short girl's trip to visit the forbidden land of Havana, Cuba. Since her return she has been asked a series of questions and advice regarding booking a flight. After seeing many of her social media timeline being flooded with a new follower enjoying a beautiful vacation. She decided to do some outreach and information scouting to curated her own. Although provided very insightful information and dedicating time to planning, she still found herself learning new things during her journey that would have been helpful to know prior to, which she shares with all that inquire. Since the inquiries started to become repetitive she decided to give her quick tip pointers for all to share.
Tip 1
When Filing for a Visa if you are going for tourism/tourist purposes the category to file under is: People of Cuba
It is a one time fee of $50 that you can do before hand by calling your airline, pay once, provide ID and fill out the rest of the paperwork before your flight. You may want to get to the Airport 30 minutes earlier than your scheduled time, figure 90 minutes in total before your flight to ensure you have enough time for Visa Check In and Security line.
Tip 2
The easiest method honestly for converting USD to CUC currency would be when you land. Do not be frightened by the line, yes it is quite long and the workers move rather slowly with no sense of urgency (this isn't America remember), the direct conversation rate is worth the wait. Currently the conversation rate is 1:1 with a 10% exchange fee.
Tip 3
We allotted $100 a day to our Daily Spend to be on the safe side as well as being able to buy souvenirs at any given moment, consume multiple drinks and meals throughout the day, taxis, and any activities that were not preplanned. We still had change left over at the conclusion of the trip to convert back before leaving. However you want to make sure you do have enough because they do not take card anywhere, or American currency for that matter.
Tip 4
The price range throughout the entire country is on the low end. For an example on the typical normal lower end drinks are 2.50 and considered to be expensive at nightlife and upper scale locations by being around 4.50. A 3 course meal with multiple drinks can run you anywhere up to $30-$50 a person, three courses with multiple drinks.

Tip 5
Respect the culture. It is so rich and you have the capability to learn so much from the locals and understand another part of the world, how they live and operate but please always have respect and do not be THAT typical ignorant American. They are excited to share their culture and welcome us to their land but it is still their native home and way of life. We want to be embraced so do not be the disgrace.
 
Tip 6
Stay at an AirBnB. Hotels or "Hostels" as they refer to them are very nice and if that is your preference by all means go for it, however it is still a communist country so all proceeds will go to the government for Hotels and money will go straight to the direct locals for AirBnB. Our AirBnB host also provided home cooked breakfast daily with a small additional charge, sold Cigars in house, had a spectacular view, information on Cuba, wifi and a security system. I am just saying.
Tip 7
Spend a day on the beach, no seriously the entire day. The environment is like no other. If you have ever been to South Beach and thought THAT was an experience? You have not seen anything like the Santa Maria experience. You will of course run into other Americans which will make it feel like home, but you will make local friends as well. All anyone wants to do is enjoy the gorgeous water and share their bottles of rum to some latin beats with good company. They have multiple stands with food options and drinks, but to make it even more convenient they have servers walking around the beach taking food AND drink orders and bringing them directly to you. You can also rent beach chairs and umbrellas directly on the beach. Favorite part hands down is the vendors walking around with rum filled coconuts. They cut open the coconut, you drink a portion of the coconut water and they fill the rest with rum, straight for three cuc. Three.
Tip 8
Tours are basically a necessity. Especially the Vintage Car Tour. One you get to ride around in a classic car for around 3 hours while seeing majority of the city and gauge historic insight of the different sections that define the city. Two a walking tour will give you in depth history based on what you would like to become more knowledge about: the city, the culture, the religion, the history etc. Four hours of being able to pick a local's brain. There are multiple sites you can utilize for a custom tourl we used Urban Adventure. Our tour guide Dayana of Old Havana is one we unanimously highly recommend! Let us know if you want a 10% discount code!
Tip 9
Nightlife, it is very focused on Salsa Dancing and live music. You can enjoy bouncing around at bars and restaurants or go to legit outdoor Salsa Venues. The locals there are very patient with teaching you their native dance and are very good at it! Another popular location is Art Factory that has a mega line where you must be on it by 8pm to even be permitted in! They also have pre nightlife excursion packages you can purchase online prior too for mojito making classes and bar crawling.
Tip 10
Do not buy Cigars off the street from vendors. Purchase at Hotels or the actual factory like Romeo & Juliet. Not only can you go on a tour and see how they are hand made, but you will be ensured to received quality and not run the risk of fake tobacco. They also have an EXTENSIVE amount of options!
...Tip 11
Prep an Itinerary beforehand, depending on where you stay will give you an option of utilizing wifi but this is not something you have at disposable access anytime you walk in and out of set location. Come prepared on what you want to do when to have your days planned out with a skeleton.
Tip 12...
Whatever you do, think later book NOW! The city is undergoing a lot of restoration and modernization. I would check your PTO availability, rope together some troops and book a flight as soon as possible before the city loses its core culture!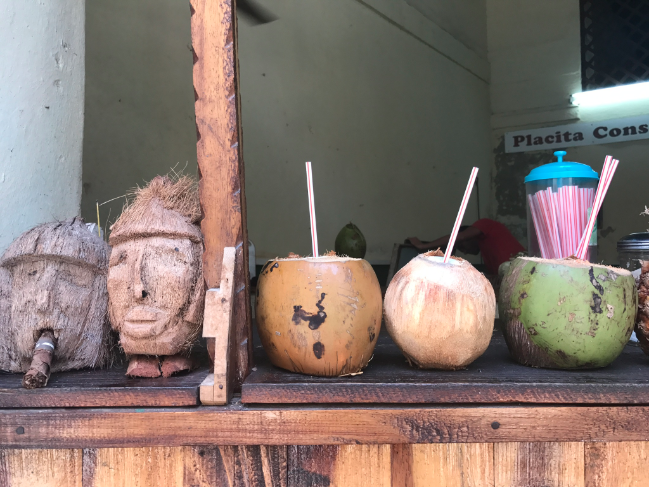 Ok so that may have been 12 but the more you know right? Please share with us your stories or reach out if you have any further questions. We would love to see your photos as well! And don't be shy to hashtag us #VibeWithUs so we can be apart of your journey!